Features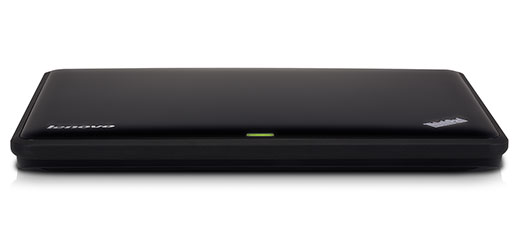 Work hard, play hard – worry-free
The ThinkPad Chromebook combines the security and safety of Chrome OS and Google Apps with a rugged design for the classroom. With specialized features like a reinforced cover and hinges, rubberized edges and corners, and a battery life of up to 6.5 hours, the Lenovo ThinkPad X131e Chromebook will keep up with students and teachers in and out of the classroom.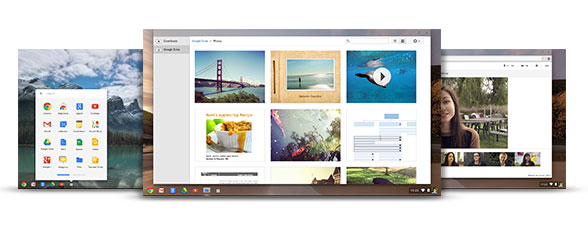 Best of Chrome OS
The Lenovo ThinkPad Chromebook runs Chrome OS, which means it has Google Apps built-in, it's easy to share, and stays up-to-date automatically.
Manage users, devices, and apps
The web-based management console makes it easy to deploy and centrally manage a fleet of Chrome devices and users.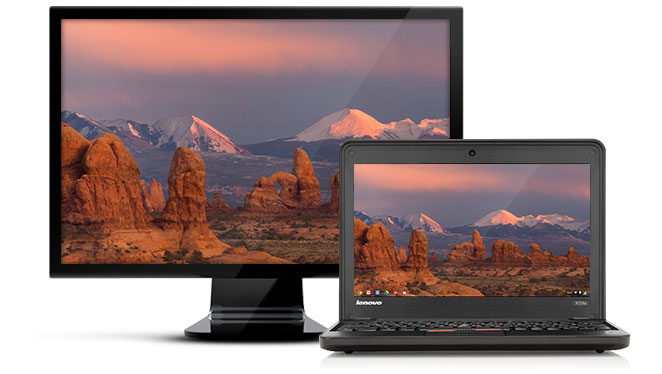 Customize the way you want
Flexible display
The Lenovo ThinkPad Chromebook offers both HDMI and VGA outputs.
3 USB ports
Easily connect all your favorite peripherals.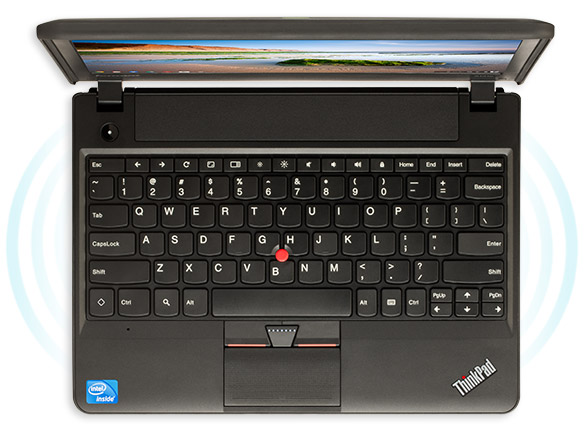 Stay connected
Expanded Wi-Fi
The dual band Wi-Fi chip makes it easier to connect to wireless networks.
Key Specifications


HDMI
Power
USB
VGA
USB ports
Ethernet
11.6'' (1366x768) display

1.3 inches - 3.9 lbs / 1.8 kg

Up to 7.5 hours of battery

1

Intel® Celeron™ processor

100 GB Google Drive Cloud Storage

2

with 16 GB Solid State Drive
Dual band Wi-Fi 802.11 a/b/g/n and Ethernet

HD Camera

2x USB 3.0, 1x USB 2.0

1x HDMI Port, 1x VGA Port